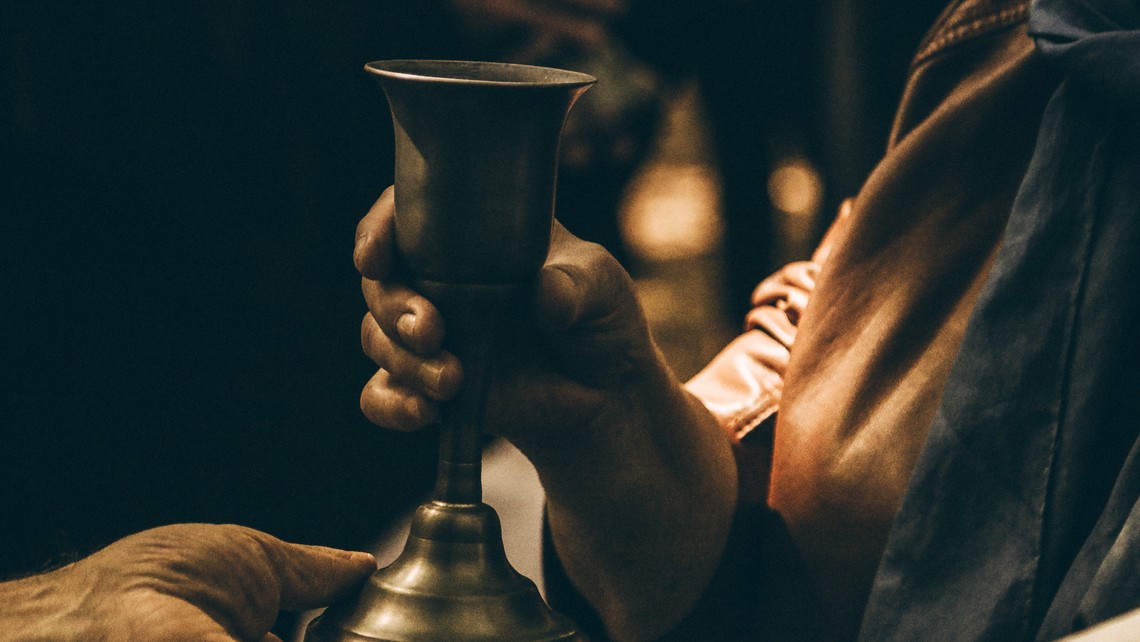 Dear St. Martin of Tours Family and Friends,
The Church has chosen July as the month for honoring the Most Precious Blood of Jesus. 
What is the symbolic distinction between the Most Holy Sacrament of the Altar, by which we generally mean the Sacrament of the Lord's Body under the appearance of Bread; and the Most Precious Blood under the appearance of wine?
(Note: Christ is not separated or divided in the Eucharist: When you receive the host, you receive the whole Christ, Body and Blood; likewise, when you receive from the chalice, you receive the whole Christ, Blood and Body. What this Pastor's Pen is about is the symbolic difference only.)
The symbolism of the Blood goes all the way back to the blood of Abel "which cries forth from the ground." Blood is life. Blood is holy.  
Of course, the most salient and crucial symbolism of blood comes from the command of God to the enslaved Israelites to paint their lintels and doorposts with the blood of an unblemished lamb. This blood was a sign of protection. Seeing the blood, the Angel of Death would pass over the inhabitants, and the family would be spared from the wrath of God's vengeance toward the Egyptians.
The blood of the lamb was life. The blood was what led to the Israelites' freedom from slavery.
After the Israelites were freed from Egypt, the power of the blood was incorporated in the Temple ritual. After the animal was sacrificed, its blood would be sprinkled on the people as a sign of protection and freedom from slavery – a new kind of slavery: slavery to sin. In the ritual, the Israelites were healed from sin and forgiven.
(By the way, after the sprinkling with Blood, the Israelites were commanded to bathe in clean water.)
So when you think of the Most Precious Blood of Jesus, think of these gifts from God.
Protection
Freedom from slavery to sin
Healing from the effects of sin
Forgiveness
Freedom
And lest we forget: because these gifts give us a reason to celebrate, Jesus chose to give us His Blood under the form of wine, "to cheer man's heart."
All Praise and Honor to Most Precious Blood of Our Lord Jesus Christ!