"But in the end, my Immaculate Heart will triumph!"
– Our Lady of Fatima, July 13, 1917
ALL THINGS NEW SURVEY FOR CATHOLIC EDUCATION
Please take part in Part 2 of the All Things New Survey, which will give you the opportunity to give your input on the way Catholic education is handled in the Archdiocese of St. Louis. The survey is not specific to St. Martin of Tours but applies to your past experiences, whether personally your own, or what you experienced with your children, and also they will be collecting your input for ideas about how to handle Catholic education in the future. Thanks for your help!
Weekend Masses
Sat: 4:00 p.m. | Sun: 7:30 & 10:00am
Daily Masses
Mon - Sat: 8:00am
Reconciliation Schedule
Sat: 3:00 - 3:45pm
Adoration Schedule
The Wednesday before the first Friday of the Month through that Friday afternoon.
Rosary and Adoration for the honor and glory and Triumph of Our Lady's Immaculate Heart, Sundays 6:30 p.m. - 7:30 pm
Great news! Parish organizations may now meet in the church without any restrictions or limitations on capacity. If you would like to schedule a meeting in Runge Hall, please contact the Parish Office. Thank you.


One of the best resources for Catholics is called FORMED, a free resource that is easy to use and has amazing offerings for children and adults. Click the link below and follow the prompts to sign up as a member of St. Martin of Tours.
We're Pleased to Announce
The Scholarship Grant Program at St. Martin of Tours will be continued into the 2021-2022 school year.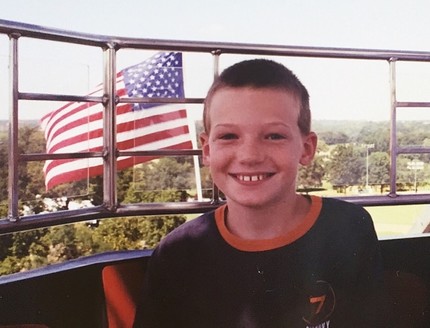 The Tim Haber, Jr. Memorial Scholarship is a scholarship offered to one 8th grade student at the end of the academic year whose virtue and faith exemplifies the spirit of Tim Haber, Jr.