THE TIM HABER, JR. MEMORIAL SCHOLARSHIP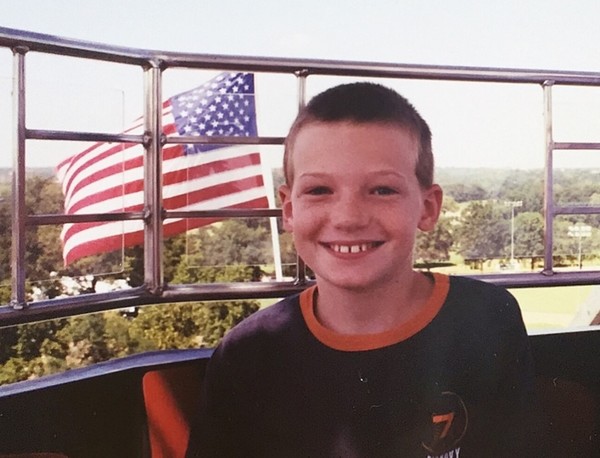 The Tim Haber, Jr. Memorial Scholarship is a scholarship offered to one 8th grade student at the end of the academic year whose virtue and faith exemplifies the spirit of Tim Haber, Jr. The recipient of this award is to be chosen by the Tim Haber, Jr. Scholarship Committee, and will be granted each year in August to one or two recipient(s) who meet the following requirements:
1. Is a member of St. Martin of Tours Parish, or the direct descendant (child, grandchild, great-grandchild, or great-great-grandchild) of a current member of St. Martin of Tours Parish.
2. Is about to enter a Catholic High School immediately upon graduation from either a Catholic, public, private, hybrid, or home school.
3. Has a cumulative G.P.A. of at least 3.75 or equivalent. (The committee will take the different grade-weighting systems of each K-8 school into account).
4. Has demonstrated by their life the development of good character, which can be attested to by a listing of extracurricular activities, service hours, other honors and/or awards, along with two letters of recommendation from non-family members.
5. Has shown a love and devotion to their Catholic Faith, which is to be attested by an essay of 500 - 750 words on a question or topic chosen each year by the Tim Haber, Jr. Scholarship Committee.
6. Submits all pertinent information to the parish office for the review of the pastor and The Tim Haber, Jr. Scholarship Committee by June 17, 2022.
7. Note: Perfect attendance is not a requirement.
The winner of each year's scholarship will have their name, photo, and a short bio published in our bulletin; their name inscribed on a new plaque; and $2000 (or $1000 to each if there are two winners) will be sent to subsidize tuition at the Catholic high school of the winner's choice.
St. Martin of Tours Scholarship Grant
We are pleased to announce that the Scholarship Grant Program at St. Martin of Tours will be continued into the 2023-2024 school year. As beneficiaries of the St. Martin of Tours Scholarship Grant, your participation in the parish fundraisers is essential. Scholarships will be awarded to students attending PSR or Parochial Education.
CLICK HERE TO DOWNLOAD THE INFO DOCUMENT AND APPLICATION.
Applications must be submitted in a timely fashion to ensure proper processing with the PSR program or parochial school of the applicant's choice.