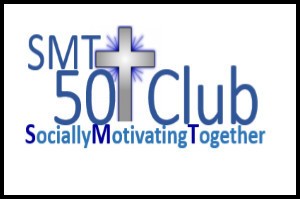 50+ CLUB MEMBERS & WANT-TO-BE MEMBERS....
Why not try something new in 2022?
Perhaps our 50+ Club is for YOU!
Doors open at 10:30 and 11:30 is the meeting,
2nd Wednesday of every month in Runge Hall with plenty of seating.
Meet others, enjoy refreshments, have some hurray!
Happens at all of our meetings so don't delay.
Day trips, games, charity fundraisers, and more....
so what are YOU waiting for?
Membership is $15 for the year,
and we'd love for YOU to be there!
Have questions?
Contact Membership Chair Paulette Martin @ 314-892-9009.